---
Current Local Amateur Radio VEC testing
The Milton Amateur Radio Club is still sponsoring the VEC testing. It is scheduled Bi-monthly, on the even number month (Feb,Apr,Jun,Aug etc), on the 2nd Thurs of that month. The testing location is at the West Fla Hospital, off Davis Hwy, just North of the I-10 - Davis Hwy inter-change. It is on the North end of the hospital in the Physical Therapy section, in the Pallivon section. The test will start at 7PM.

JOIN FFARA
The Escambia County ARES Group Meets Every Monday Night
On The W4UC Repeater, 146.76 (100Hz Tone) at 0030 Local Time (19:30 Zulu)
OUR GOOD FRIENDS AND PARTNERS IN MILTON
Check out their Net Schedules for ECOM
MILTON ARC
HOME BREW WIRE ANTENNAS - Great Reference
Up Coming Hamfests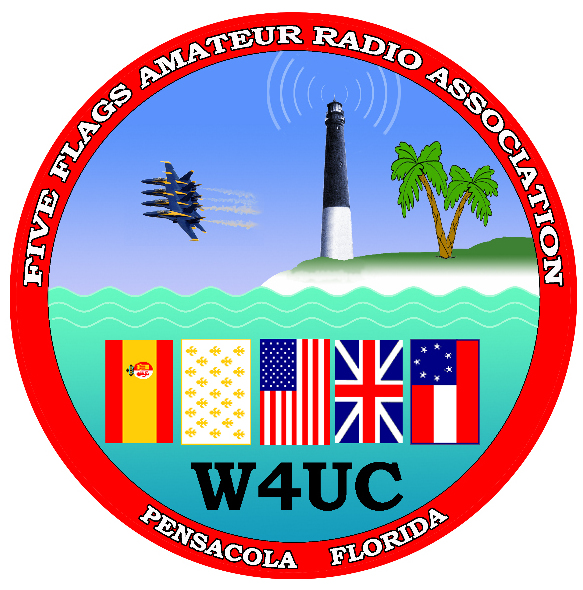 FFARA officers for 2015.

President - Skip Bollens, N4XXO
Vice President - Marcia McCrary, WE4AAJ
Treasurer - John Greene, AJ4NA
Secretary - Hope Lunsford - KW4BW

Trustees:
Cris Caraballo - AF4UI
Don Jones - WB4OQF
Donna Berkley - KK4YOK



THIS SITE IS ALWAYS UNDER CONSTRUCTION
SOME OF OUR FAVORITE SITES
For Further Information, Email
N4XXO President
FOR ALL CORRECTIONS AND ADDITIONS, PLEASE EMAIL WEBMASTER
WEBMASTER
Last Update 4JULY2016 HAPPY 4th Of July!